I returned again to this park for a couple of nights since we are having such unseasonably warm weather, with temps in the 80's during the day. I referred to my last post from this park to see which site I recommended. As it turns out, I am amending that. I liked 83 last time. This time I think 85 is best for tents (both of these in the Hickory campground, not Magnolia). However, it was taken, so I got myself moved to site 88, which is also nice. Very woodsy behind it. There was, however, a small problem with the very bright yellow light on the bath house shining directly into my tent. I don't believe the light would reach site 85.
I set off in search of deer immediately after setting up camp. I found a group of them near the road.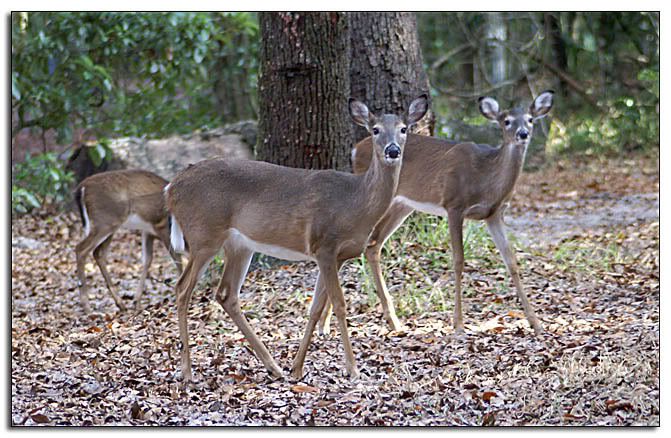 Later I came upon this doe in the woods.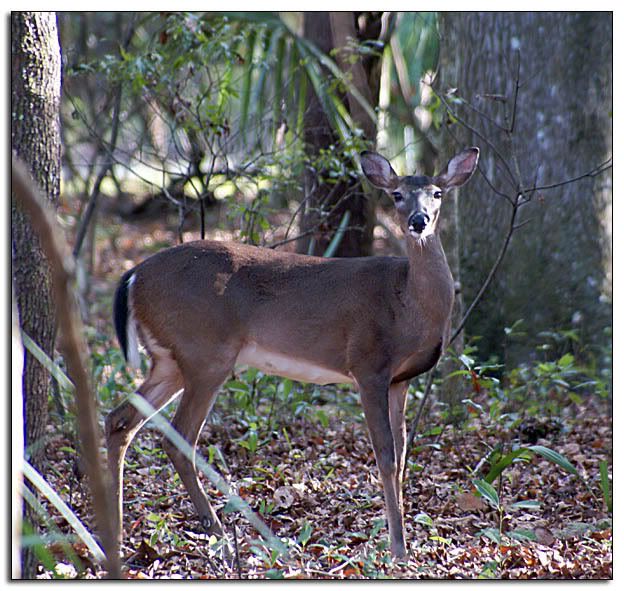 Late that afternoon I walked along the boardwalk next to the spring run and ended up at the small boathouse at the end. The sun had gone behind a cloud as it was getting lower in the sky.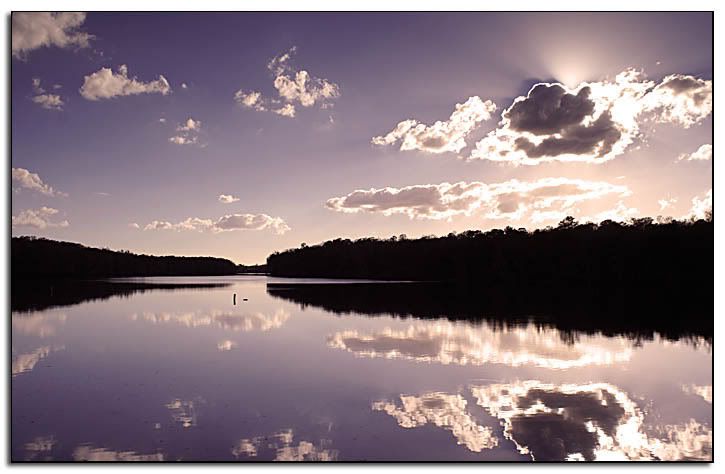 I slept well the first night (both nights, in fact). The site was visited by a few possums after dark, but that's all (that I was aware of).
The turkey vultures are still very present in this park, at least at this time of year. The trees by the river are filled with them.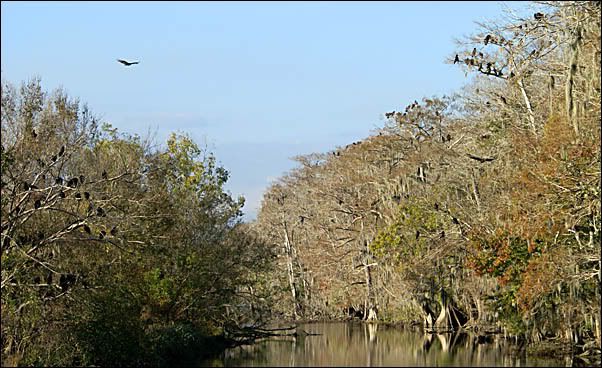 The next day I made the short drive to Cedar Key, a place I have wanted to visit for a long time. Of course I took the camera, and photos from that day trip are posted on the
Photo Miscellanea blog
(or they will be after I have processed them).
I have several other campgrounds I want to visit after the holidays. Until then, I wish you all the best in this holiday season!