After nearly two years of sitting idle, this blog is being brought back to life. Earlier this summer I bought a 13' Scamp camper, which makes me far more comfortable on my solo camping trips than I felt in a tent. And so I can visit some new campgrounds--this blog languished because I was sticking with my few favorites, places I felt safe in a tent, places that were often better for tenting than being in a camper. I now want to present my thoughts (reviews) about campgrounds from both a tenting and RVing perspective.
I went to Dr. Julian G. Bruce St. George Island State Park (that's a mouthful!) last week to camp for a night with a friend. We were not familiar with the campground and so made the reservations online with no knowledge of the sites. She reserved site #17 and I took the one across from her, #19. When we got there, we discovered that all the sites were largely either hard gray clay with lots of oyster shells, or mostly gravel with a little bit of grass. She was in a tent, so this was a bit problematic, but she set up after removing most of the oyster shells. The sites are, for the most part, less than ideal for tents, although #30 is very suitable for tenting, and very large. Site #17 was deep, with lots of foliage on three sides.
My site, #19, was horrible for an RV and would be even worse for a tent. It was basically a parking space with virtually no foliage whatsoever. Do not reserve site #19. We called the ranger station and learned that site #16, next to hers and similarly deep and private, was available for the night. I moved to that site.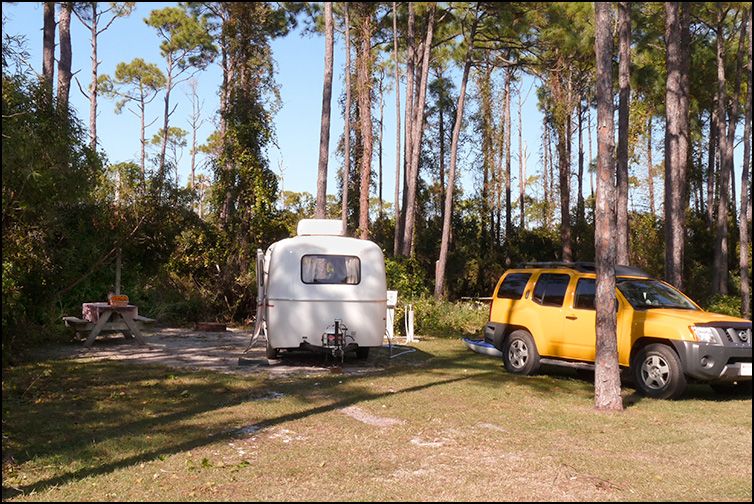 Most of the campsites are fine for RVs (or tents if you don't mind not having grass or a tent pad). I particularly recommend sites 20, 23, 40, 34, 33, 32. Site 29 is a huge pull-through and would be ideal for very large rigs. Site 24 is across from the bathhouse. I would avoid site 60.
You cannot see the water from the campground but you can hear it at night. You could easily walk to the Gulf beach from the campground, passing two small inland ponds on the way.
Here are some scenes taken from the approach to the Gulf and the water itself.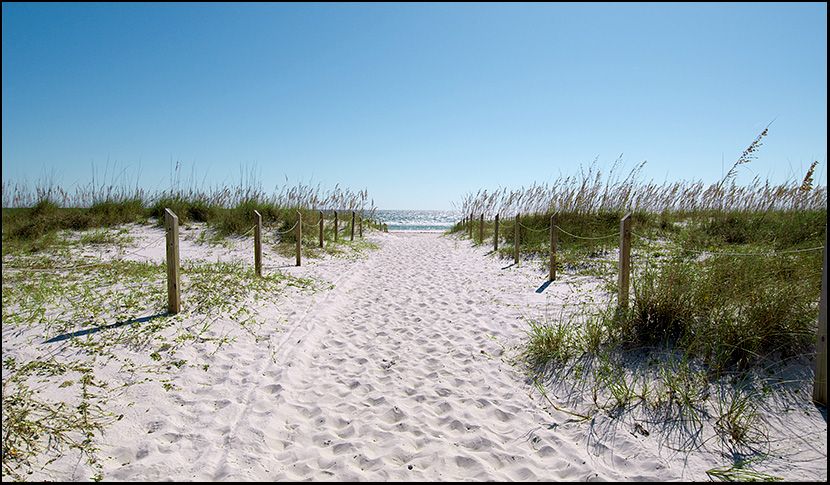 ---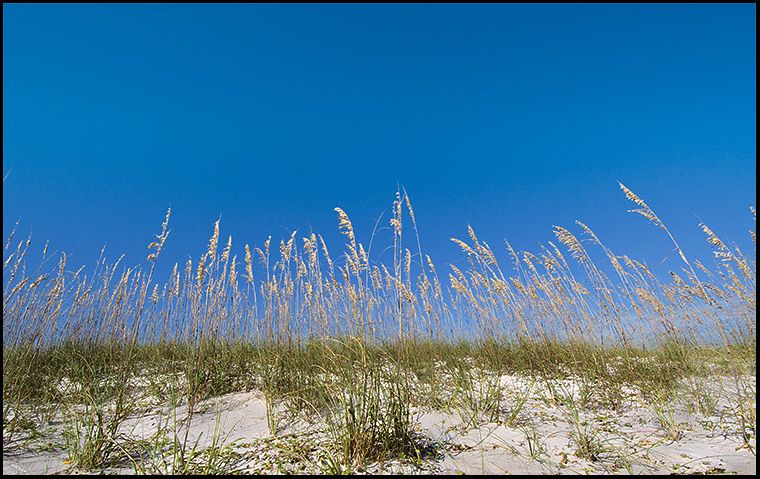 ---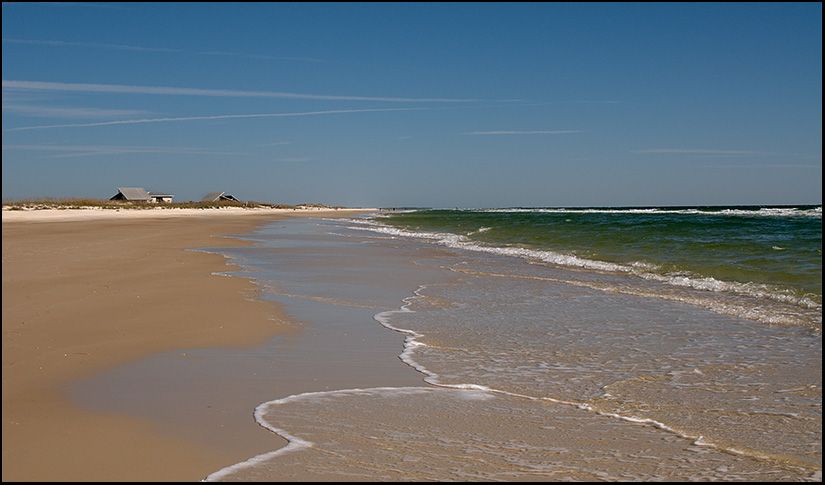 On a non-camping visit to this park a few years ago I got a speeding ticket for driving over the 25 mph speed limit (actually, I got the ticket in the short 15 mph section near the picnic area). Be aware of the speed limit signs and that they
will
ticket you.