Our weather took a turn for the cooler and so I decided to try another camping trip, this time away from the Gulf (and the bugs). My most recent trip to St. George, not posted here since there was nothing new to post from there, was indeed very buggy.
I reserved site #29, a site I had been wanting to try since I tent-camped here over a year ago. At that time, deer were plentiful in the park and they often entered the campground at this end; site 29 is the site closest to the road at the end of the loop. It also is a large and pretty site, with woods behind it, no sites to the right, and many palmetto bushes between it and the next site to the left.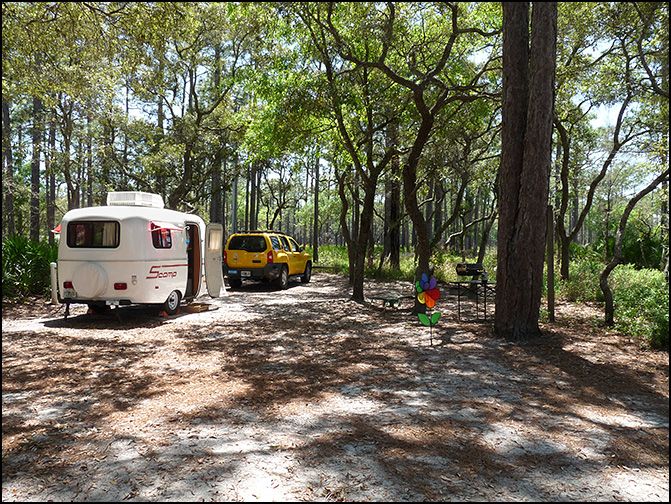 Site 30, across the campground road, is also an excellent site, even bigger than 29, with direct access to the trail that runs along the river; I'll try that one next time, which will likely be in the fall.
The weather was ideal; significantly less humid than at home, though only a 90-minute drive away. There was a very strong wind both days that I was there, which helped keep the no-see-um bugs away. The nights were cool enough to have to actually have to close all the camper windows.
This trip stands out in particular because of the wonderful people that I met while I was there. Campers are nearly always friendly (with exceptions, as noted in an earlier post from a different campground...), but I met some very special people this time, with whom I plan to stay in touch.
The white squirrels are still at this park (and I spotted a large fox squirrel as I was leaving this morning), though all the ones I saw were running around in the picnic area rather than in the campground itself.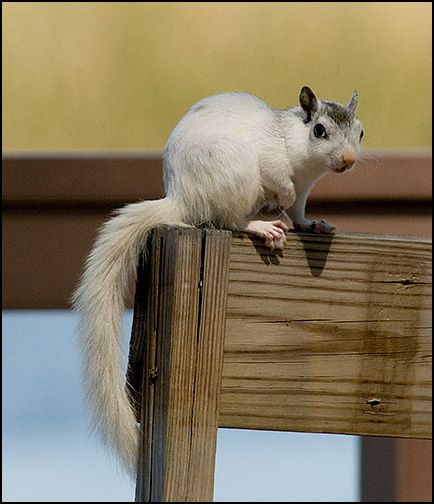 While I was walking on the long trail on my first day there, I spotted a red-headed woodpecker. It was very far away and the photo was not clear enough to post here.
Later that day I mentioned to a woman I met there that I had been disappointed to have hiked for an hour and a half through the woods without spotting a single deer, even from a distance.
The next morning while I was still lazing around having coffee and reading in bed, she went out to the trail. When I was up and out and about, she came over and showed me a photo she had taken of two deer on the trail. Argh. So, even though I suspected it was too late in the morning by then (and I had to pack up and leave soon), I headed back out to see if I could find them.
No luck. I did see another (the same?) red-headed woodpecker on a distant tree (again, photo too blurred to post).
I also passed by this bird, which I am going to venture a guess is an Eastern Phoebe (yes? No?).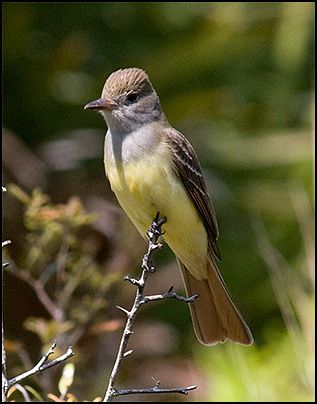 This used to be one of my regular spots during camping season, but I had not been here since I came with Deb last November; it has been overlooked in favor of new places. I think I will spend more time here after summer has passed.
Meanwhile, I have a long camping trip planned for next week--five new/different campgrounds in eight days, the farthest one in South Carolina. Great way to wind down the camping season until fall!