My last stop of the trip!
I was surprised by how crowded this park was, given that it was a Wednesday night. I was fortunate to find an empty site along the lake.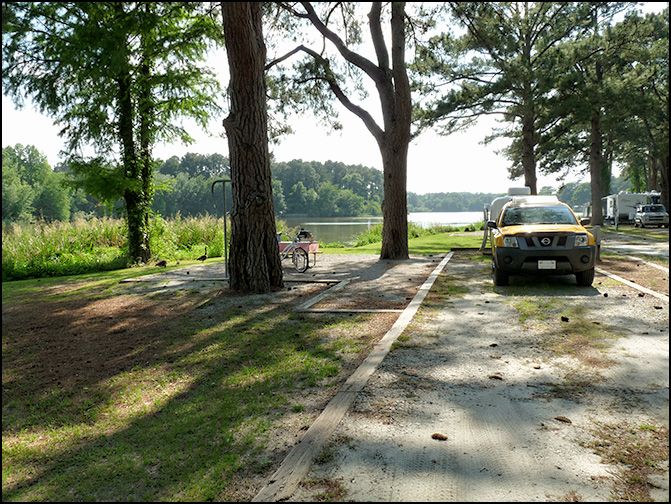 Here is the view of the lake from alongside the camper (and my windchimes).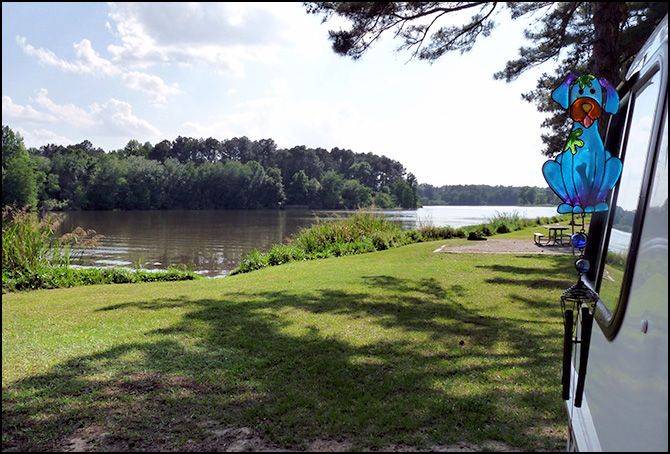 There were many Canada geese there, which, as you may have figured out, are favorites of mine. They came right up to the campsite.

Another family of geese came by with two parents and about a dozen large goslings. I was standing in my site aiming the camera at assorted goslings, taking several photos such as this one: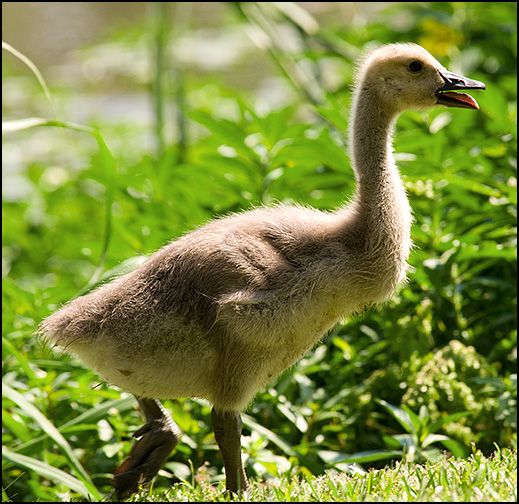 I had the camera to my face, concentrating fully on taking photos of the little ones, when I heard a hissing sound quite close by. I lifted the camera away from my eye and looked down to see one of the adult parents of the little ones I was photographing--standing about
eighteen inches
from me, head about waist-high, hissing at me and drooling a little. This can be somewhat startling. They are
big
birds. I backed up slowly, making my excuses and apologizing. It actually
followed
me as I backed up. Kinda scary. But then it left, having made its point.
But I still got more photos of them later, heh heh.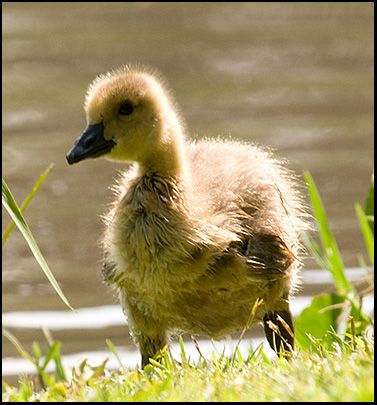 ---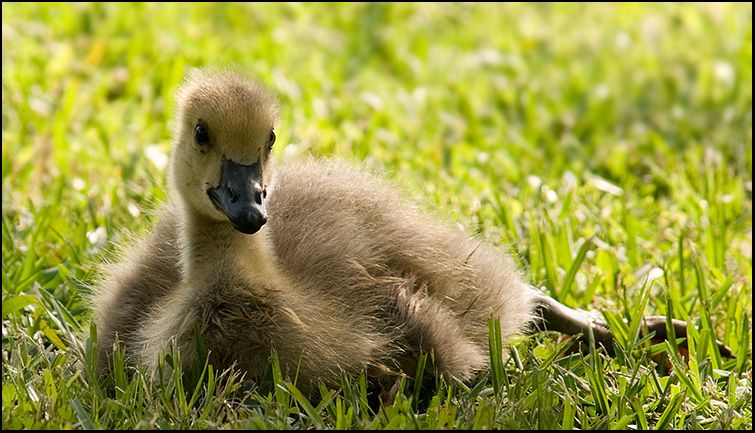 (Not sure why the leg is protruding, it was not injured in any way....)
My pink bike got a lot of use at this park--it's flat and there are lots of roads to explore. I put the little camera in the basket when I went for a long ride before leaving. Near the registration office of the park, they have a large field display of assorted planes and tanks used in various wars. I'm not a war fan, but this park celebrates and honors veterans of wars, and that's a whole different thing. I rode to the field where they have the planes and first took this photo of a B-29.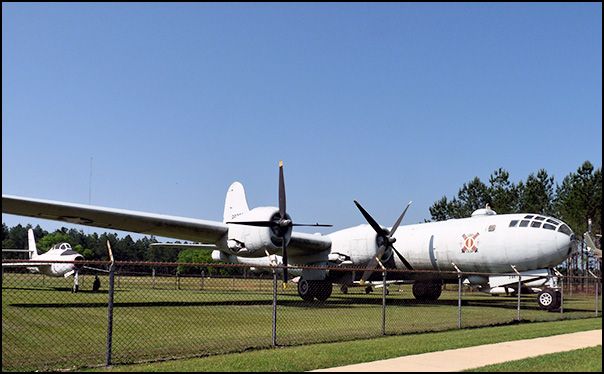 Farther down the line they also had a Huey.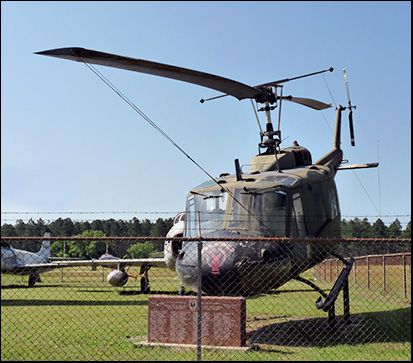 This park is kind of like the redneck/good ole boy/fishcamp version of Seminole State Park near Bainbridge. Another one I don't think I will go back to--if I want to camp on a lake, my best bet is Three Rivers State Park here in Florida, or Seminole State Park. As much as I enjoyed the geese and the bike-riding, my camper neighbors left a lot to be desired, and they were the common element here.
And so I headed home the next morning in heat and humidity!