This was my first stop on this camping trip. This journey was my last of the season; the following five posts are from this trip. I'm home now, the Scamp will be stored until about November, and this blog will doze until then as well. Come with me on this trip via these next posts (this one, Victoria Bryant State Park, Solitude Pointe campground, Hard Labor Creek State Park, and Georgia Veterans State Park), and then I hope you will join me again when I hit the road this fall. And now let's get back to the trip posts!
I had chosen to stay in the Claystone campground (there are two in the rec area), in site #43.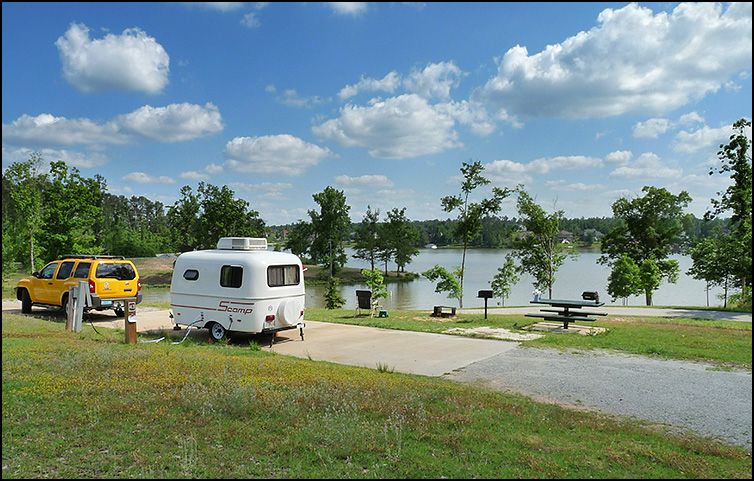 This was a good site as far as the view, as you can tell, but there was no shade at all. This was also one of four sites situated very close together; I was lucky that there was an empty site between me and the next camper over (and mine was the last one in the row). On the plus side, it was a pull-through and very level. The sites with shade and privacy were surprisingly unlevel.
I think the last person who camped in the site next to mine had been feeding a pair of ducks, as they showed up several times a day and wandered around as if looking for food. This female was particularly bold. I was glad I had an extra dinner roll to offer them...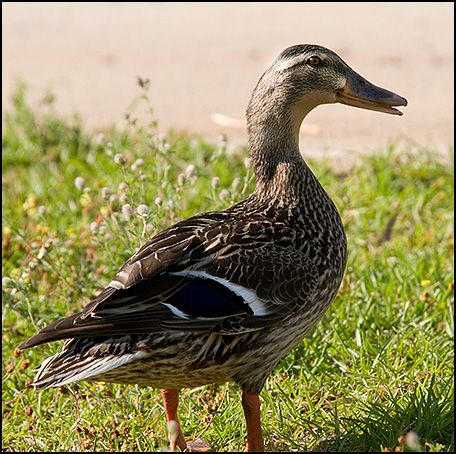 After I had set up, I walked down to the lake. The park is located in a finger of the lake; this man was fishing at the end of that finger.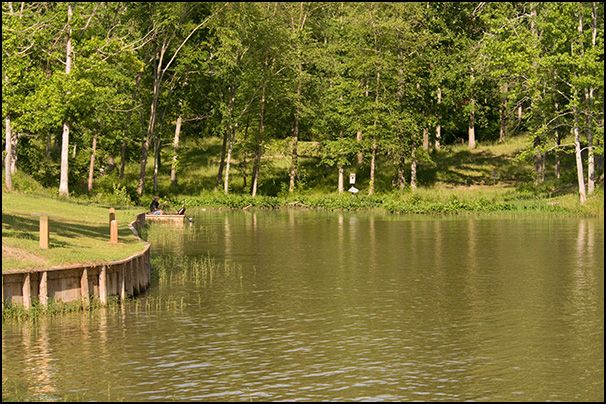 A family of ducks swam close by.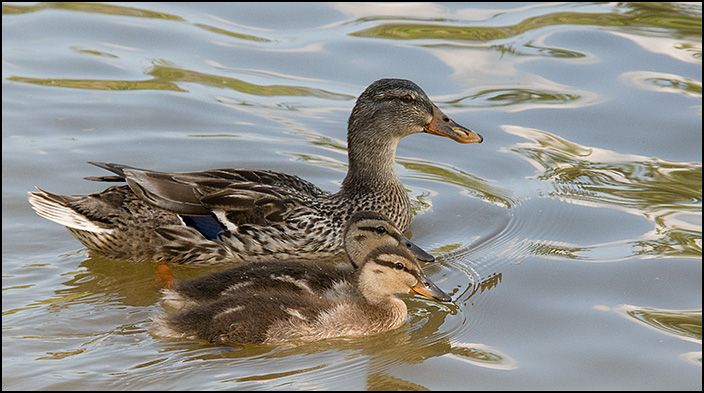 ---
After letting me get a few photos, off they went.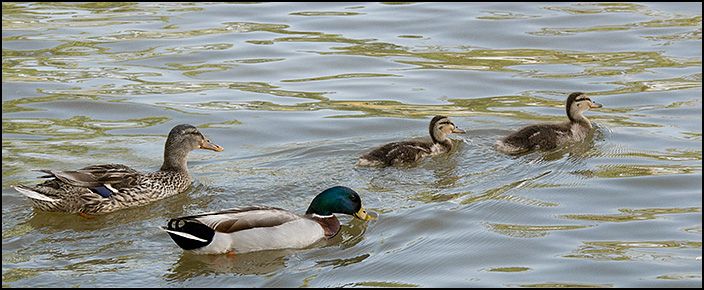 The next day before I left, I went for a walk around the park. There is a very large beach there.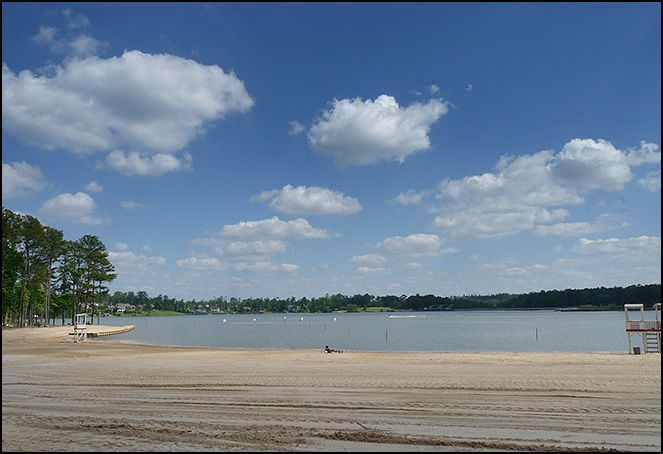 When I got back to the camper, a family of Canada geese were swimming by.

I headed out to the next stop at about 11:30 or so. I'm glad I got to see this campground but I don't anticipate returning.