This was the second stop on my way north to SC. There are two camping areas, a small upper circle and the lower loop, which I never got around to seeing. You cannot reserve specific sites in GA state parks (a very frustrating policy), so after registering, I headed to the upper loop to see what was available there. Apparently my timing was excellent; there were only a few available sites in this very small circle, and the one I ended up with seemed like one of the best (it was site #9, not that that helps you if you are planning a trip to this campground...)--later my neighbors told me that someone had vacated it shortly before I arrived. It was a very roomy pull-through site with woods providing the backdrop. This is a hilly area and there was a sharp drop at the outer edge of the campsite, putting me about halfway up several of the tree trunks in height. There was a wonderful breeze.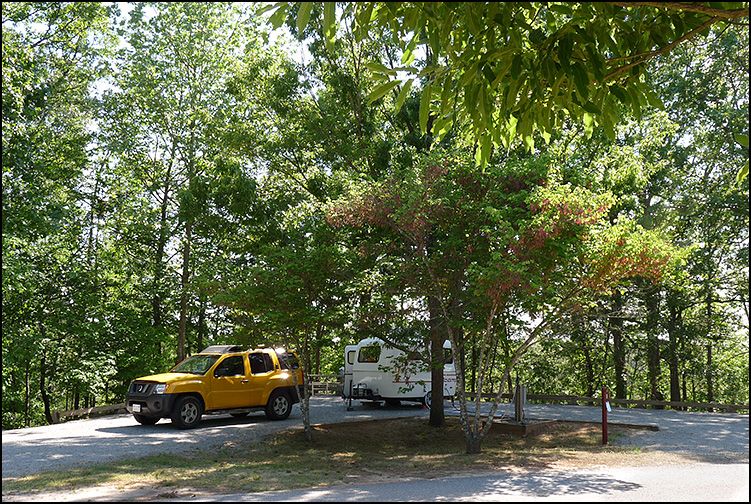 This is the view from the camper.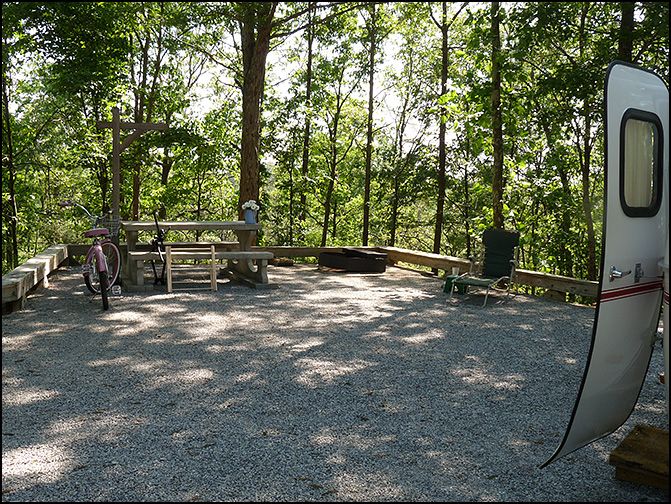 You may notice that pink bicycle showing up in photos. I decided that it would be fun to have the option of riding around some of the campground roads, so I bought the bike and finally located a carrier that would let me easily transport it, positioned between the camper and the car. I knew that on this particular trip there would not be many biking opportunities since much of it would be too hilly for me, but I took it specifically for use at my last stop. For the rest of the trip, it was just along for the ride (so to speak).
There is a hiking trail that leads from this campground down to a stream and beyond. I walked down it before dinner on the day I arrived and took some photos of the stream.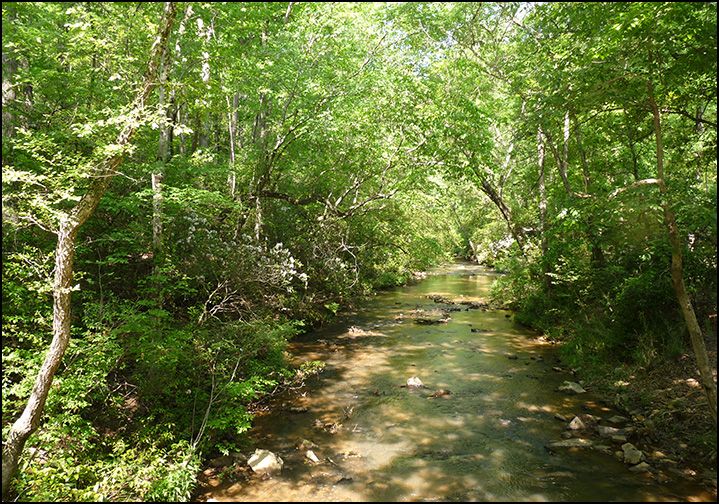 I left this park at about noon or so the next day. This park is somewhat near I-85; the sites, at least in that small upper loop, are all large and level, all have gravel, and are fairly far apart. I don't anticipate being in this area again any time soon, but I would definitely return here to camp if the opportunity presented itself.