This was the first stop on my fall camping trip! (Next two posts are also from this trip.) It was easy to find, and the woman at the desk was very friendly. I had a pull-through site, which was very convenient, since I did not unhitch the camper. I was only staying one night, so it made more sense to save time by just leaving it hooked up.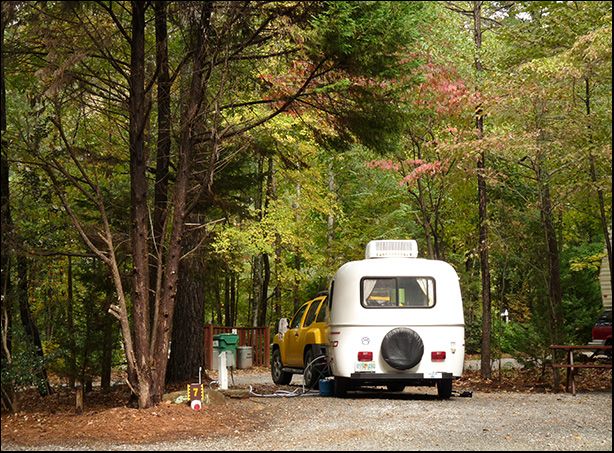 This campground was completely full. This was very puzzling since it's in a small town, but it's also very close to Athens, where there is a university. I also think there was some sort of hunting event going on in the area; perhaps that explained some of it. However, there was one odd thing I have never encountered before. First, the school bus pulled into the campground the afternoon I was there, and let off a few kids. Later, the woman in the RV next to me drove off and returned shortly with a little girl with a school-type back pack. So some of those campers must be permanent residents of the campground.
This is a really nice campground. It is very woodsy and natural. There are a lot of cute little touches here and there, like this mailbox on a tall post that was located next to my site: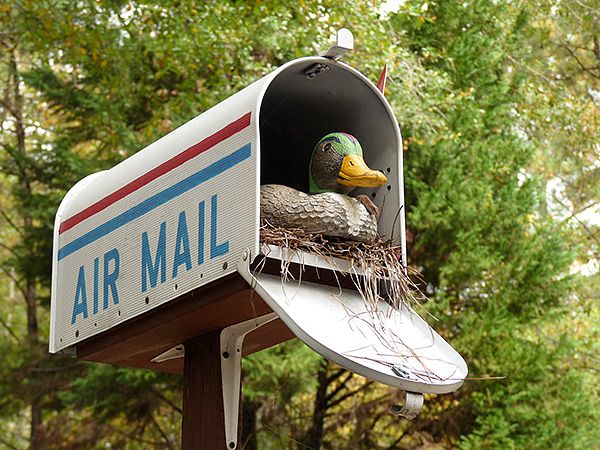 There was a very large cleared dog-walking area.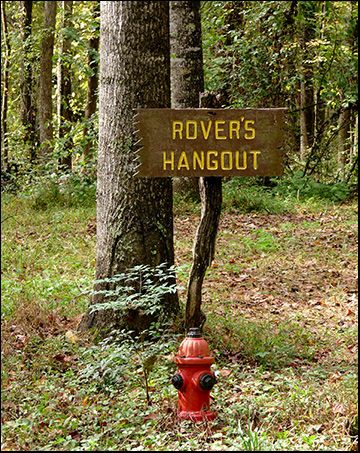 There is also a pond (or could that be Pine Lake?) with a nice dock that juts out into it.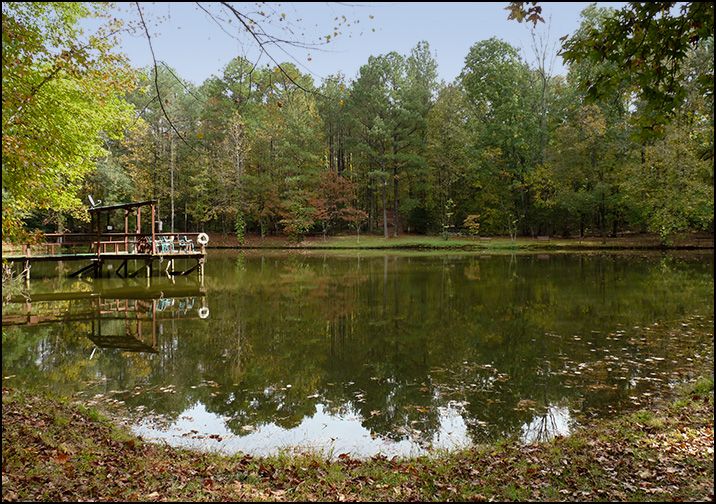 I spent some time before dinner sitting on a chair on that dock reading.
I wasn't here very long but I enjoyed it. It's quiet, there are no bright security lights shining into every site, and the bath house was clean and roomy.
And then I was back on the road to my destination...