I have stopped posting most trips to this park since I go there so often and have described several of those trips already. But I took a few photos on this last visit that I wanted to add.
The park was nearly full this time but I was able to reserve site #17. I haven't been on this side of the campground since this time last year. The sites are generally smaller and less deep than on the other side, but a few of them are very nice. This is one of the nice ones.
I went down to the beach to watch the birds and look for dolphins in the water. The pelicans were very active. I took a series of photos of this one as it spotted something from high up and dove to get it: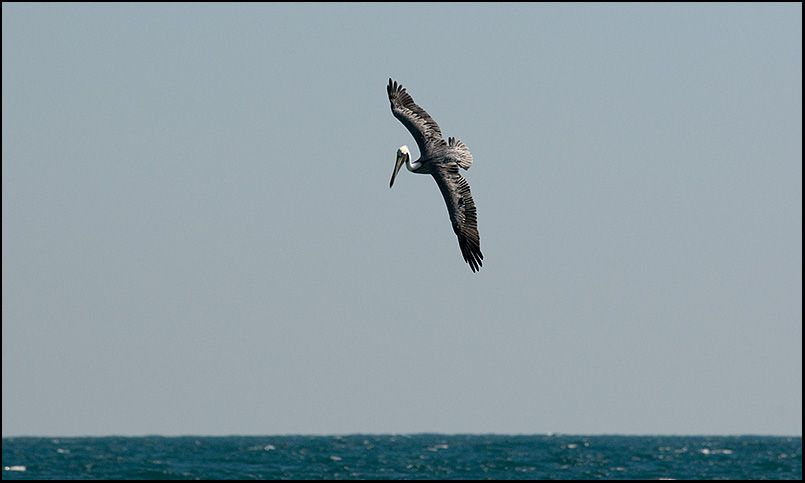 ---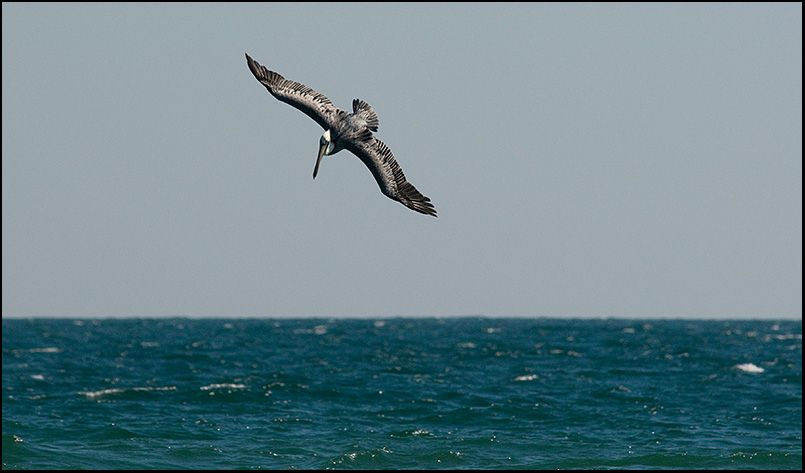 ---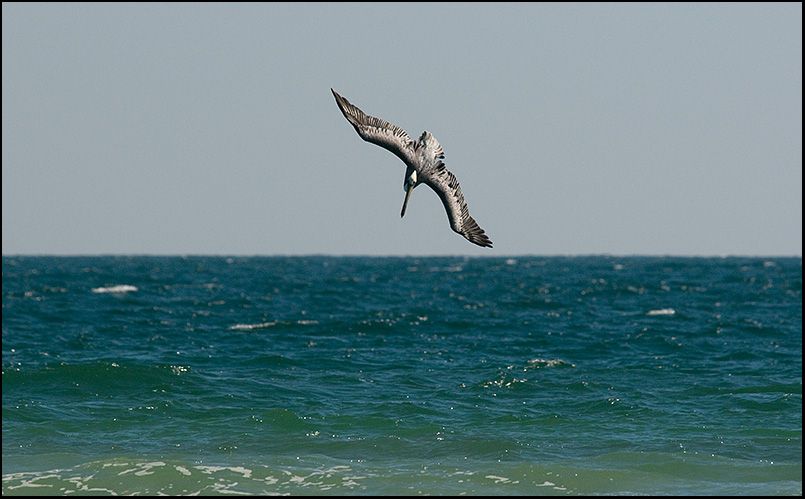 This was the last in the series. Since I was looking through the viewfinder and focused only on the pelican that was diving, I did not notice the gull there, nor the other pelican already in the water until I got home and processed this.

Later on I walked on the beach. This beach does not have a lot of shells; mostly it's just sand. But there was this one small section that was loaded with little shells--all in one place. Here's how they looked with the foam of a wave washing over them.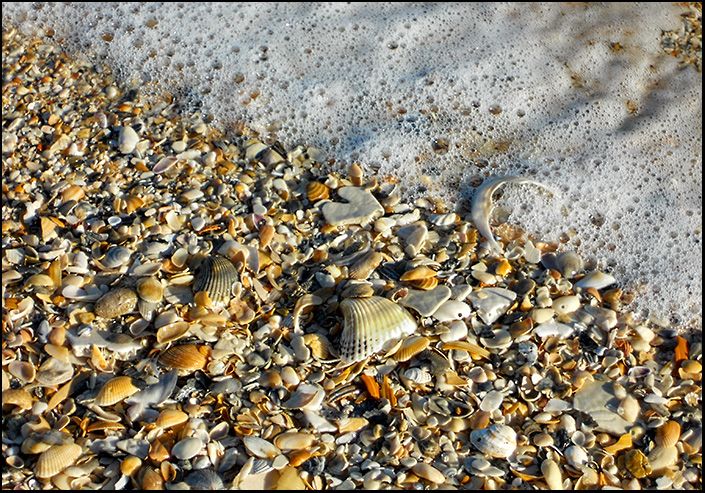 I spent a lot of time on my bike; this is an ideal spot for riding since it's so flat. It's four miles from the campground to the park entrance, with the water on one side and huge white dunes on the other. Once out of the park, there is a bike trail that runs adjacent to the road on the water side. It's a great place to ride to look at the different house styles.
When I got back to the park after one long ride, I went back to the beach for a moment. I got to see the dolphins I had been waiting for--three of them were passing by, headed for the end of the island. The pelicans were still around. This diving one came out as a silhouette because of the sun's position.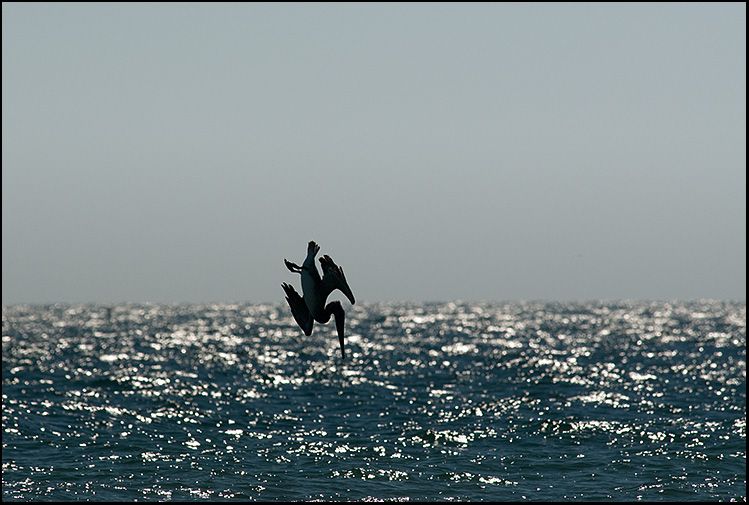 I took a photo of my bike parked in the rack by the walkway to the beach before I rode back to the campground to fix dinner.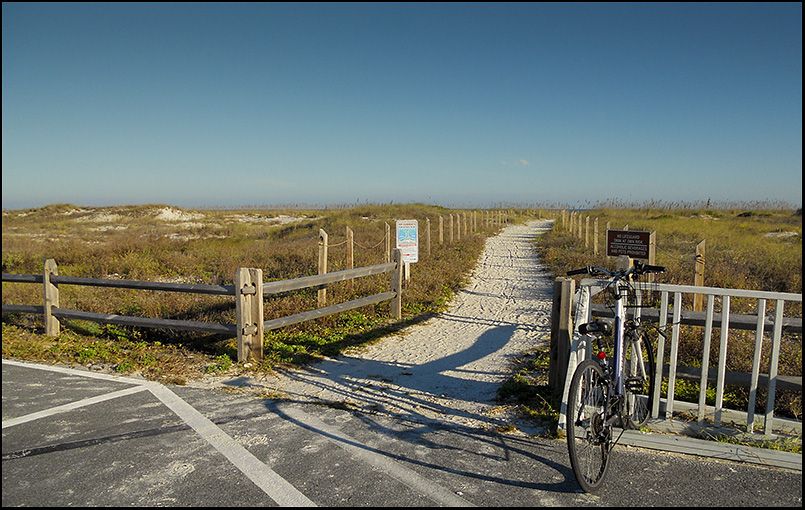 I am heading out to a new (to me) campground next week. There are several new ones on my list to try this season, but it's hard to not just keep coming back to St. George!