My friend Pam from south Florida spends a lot of time in this campground and so I decided to join her for a couple of days last week.
This campground is different from my usual destinations. It's very large but with very little greenery (actually, none) between the sites. I'm normally drawn to places that offer more privacy, but this was a special occasion. I was, however, very glad that my new camper has tinted windows. Meanwhile, I was able to not only see what was on TV in the camper behind me, but read any text that appeared on the screen. Kind of close quarters.
The owner of the campground, Joe, is a wonderful person. He escorts you to your site and will help you set up if you want assistance. He's always around if you need him. He helped me tremendously with a question I had about the water heater in my camper.
Pam was camping with her doxie mix, Sophie, with whom I fell totally in love. I have a very soft spot for dachshunds to begin with (my favorite dog of all time was a doxie mix), and Sophie is simply perfect. One morning Pam and Sophie came over for coffee. Pam took this photo of Sophie at my site after they left, and so I am using this as the site photo for this post.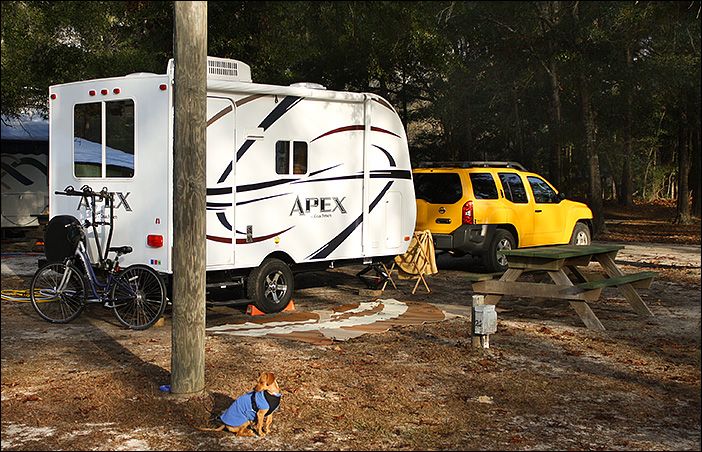 After I had set up on my first day there, the three of us went for a walk around the campground. I took this at the entrance: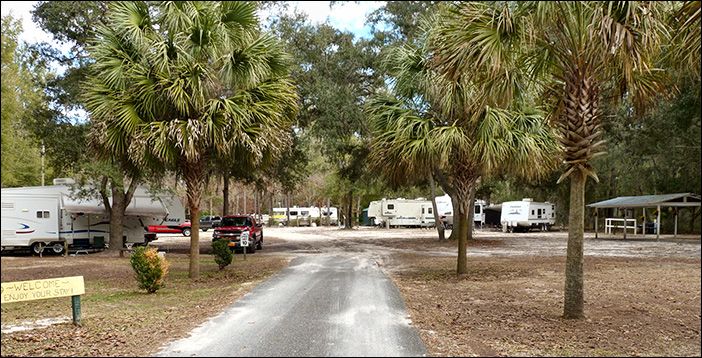 There are two resident ducks and a few chickens (and at least one rooster, who doesn't seem to grasp the concept of "dawn") in the campground. On our walk, we saw this young boy feeding one of the ducks.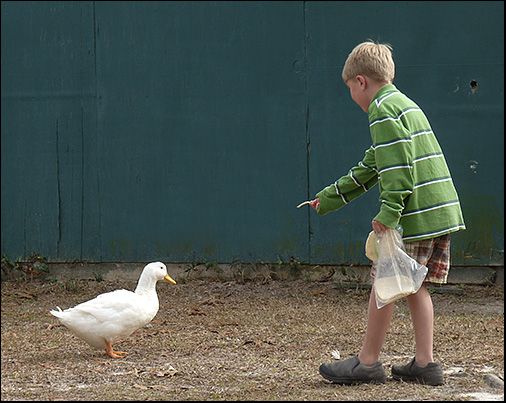 It seemed like I was the only camper there without a dog with me (mine stay at home). Between the ducks, poultry, people, and other dogs, Sophie had a lot to look at!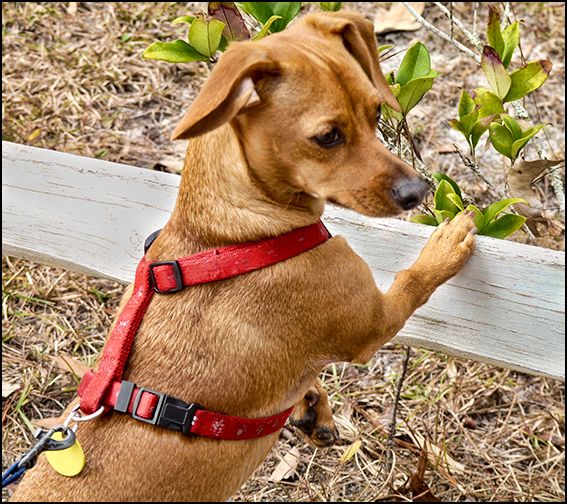 Day Two was sunny and warm. The 32-mile Nature Coast Trail, a paved bike trail, passes within a couple of miles of the campground (this is the same trail that can be accessed very close to Manatee Springs State Park, in Chiefland). I have been wanting to get on this trail for a while, and so we drove our bikes to a convenient parking area near the trail. Shortly after we set off pedaling, we came to a long bridge crossing the Suwannee River.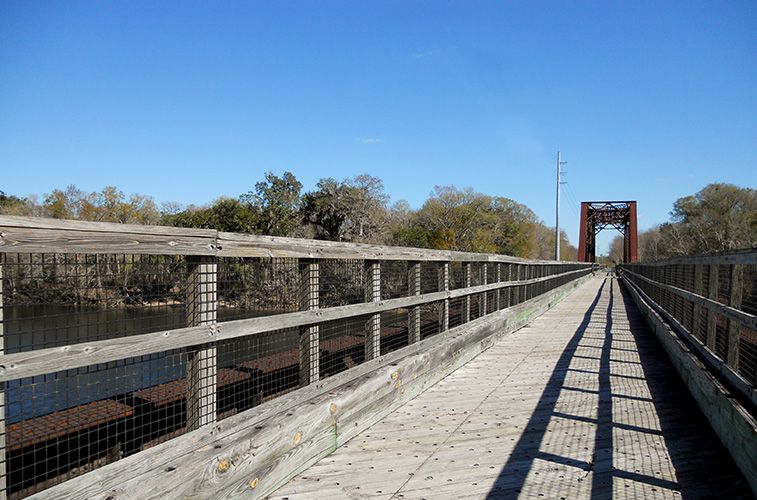 It's a fantastic trail--very wide, very smooth, and very flat. We rode to where the trail passes close to Fanning Springs State Park and there we left the trail and rode alongside Hwy 19/98 to a river overlook, where we stopped for a while. Then back to Old Town. This trail has many benches, as well as a few restrooms (the one next to the trail in Fanning Springs was closed, so don't count on them being open all the time). It passes by woods and houses and through some small towns. Great ride.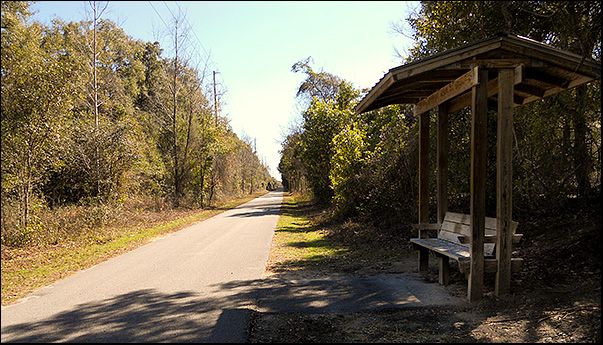 We are both back home now, but I'm sure we will meet up in Old Town again. Meanwhile, I have two camping trips to St. George planned for this month. I hope your winter is going well.