Back again to St. George, this time my friend Deb from Indiana had driven down to join me. Deb's tent and my camper both fit nicely in site 57, which is a very roomy site. We had fantastic weather and did a lot of biking and beach walking over the four days we were there.
One day when we were driving into town we saw this unusual cloud formation over the water--basically a cloud tube. It was moving out to sea and losing its form, but I was able to get this photo of it.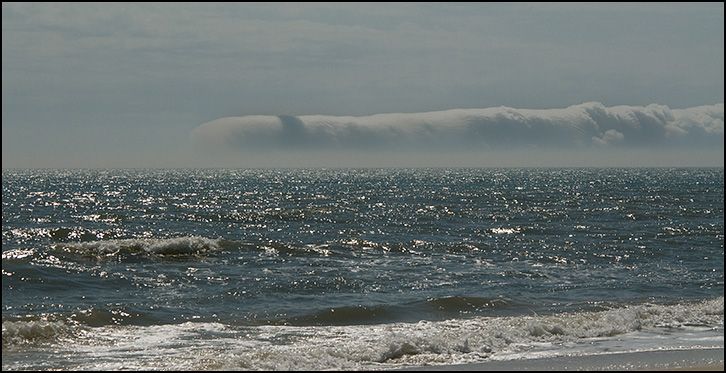 On another day, we took our chairs down to the beach to sit and watch the surf. The little sandpipers were darting around at the water's edge.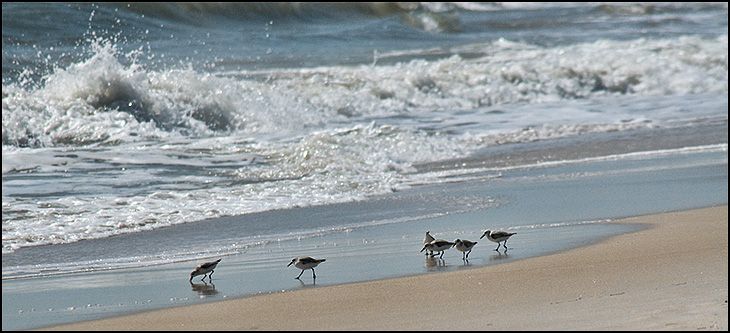 And then the dolphin show began! We saw many, many dolphins, in groups of from two to six or more, swim by. These two were fairly close to the shore.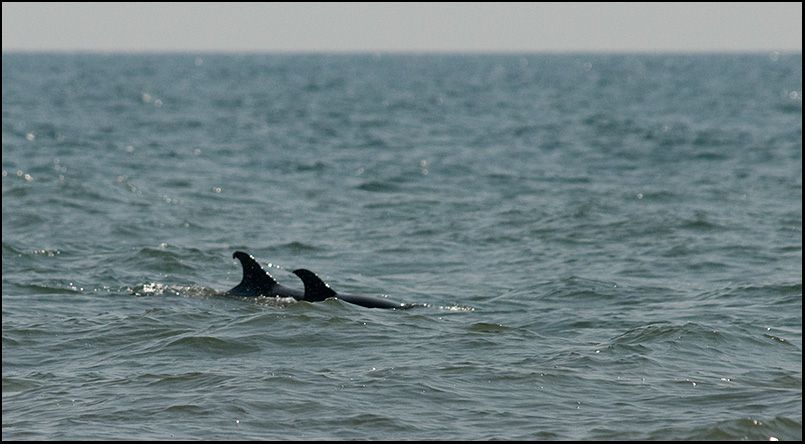 While I was waiting for one that had submerged itself to reappear, I got more than I expected!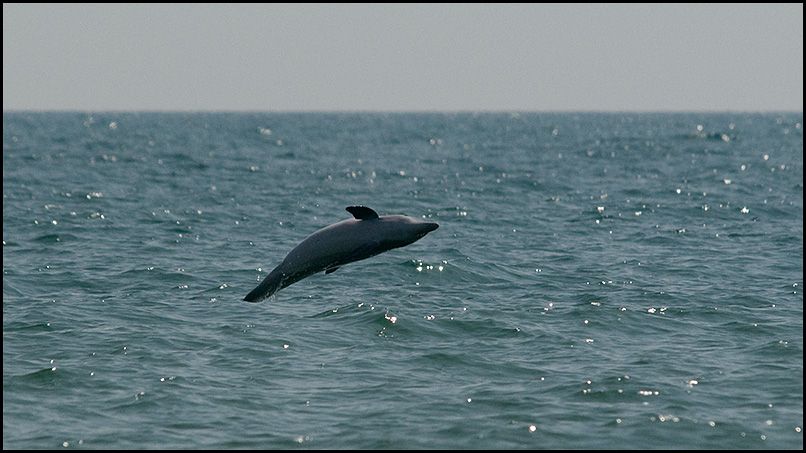 ---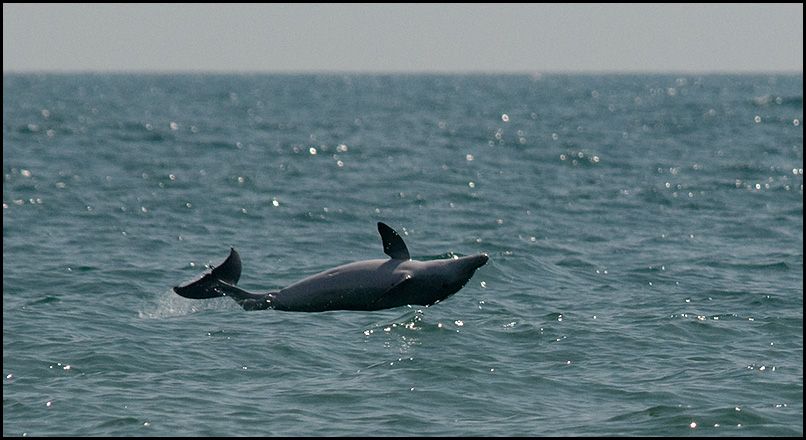 And it lands with a splash!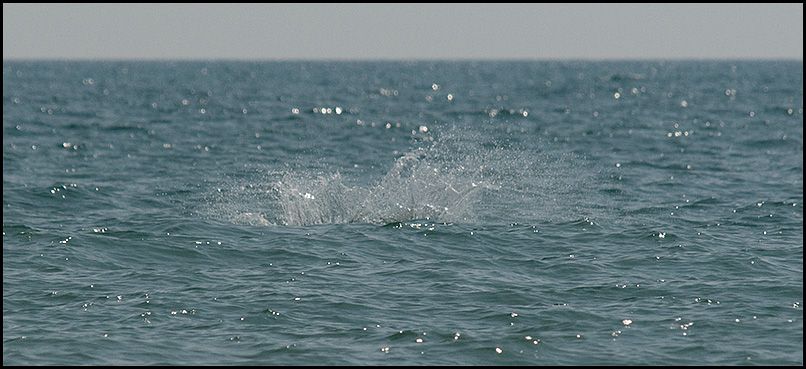 We saw several dolphins jumping that afternoon, but since it's a somewhat unpredictable event, those are the only photos I got of jumps.
We saw several people walking on the beach that afternoon, all looking down at the sand for shells or ahead of them at the breaking surf, completely missing the show going on offshore.
It was another great trip to St. George, which remains far and away my favorite campground. It was almost full every day that we were there. I imagine that it will stay that way from here on until fall. I'd like to get in at least one more trip before the bugs arrive.