Back to this park again, one of my favorites. I was in site 14 again, one that I like. I think I might try site 15 next time, though.
I hadn't intended to post this trip, since I have posted from this park before with photos of much of it.
However, I have a few photos from this trip that I want to post.
I got there and was set up and ready for a little lunch and some reading by about 2:30 or so. I settled into my chair with my trusty Kindle. I was sitting with my back to my car.
After a while I became aware of this repetitive tapping sound. One or two quick taps, then silence, then one or two more taps, and so on. This went on for a fair period of time; I assumed it was someone in the site behind me, perhaps staking down an awning or screen house.
After about 5 minutes of it, I turned around to see if I could see where it was coming from. Well, it was coming from a bird. On my car. This mockingbird stood on the top of the passenger side mirror. The window on that side was open. It would drop off the mirror and stand on the window ledge, then fling itself at the mirror, tapping it with its beak, and then it would go back to sitting on the mirror. And it would repeat this act. Again and again. I watched for a while, went back to reading for a while, and then decided to see if I could get the camera out of the car and get some photos of the process. The camera was on the front passenger seat. The bird flew to the hood of the car while I opened the door and got out the camera. I settled back in my chair, and it went back to pecking at the mirror. I took a lot of pictures of the bird pecking the mirror...Here are some of them.
It starts on top.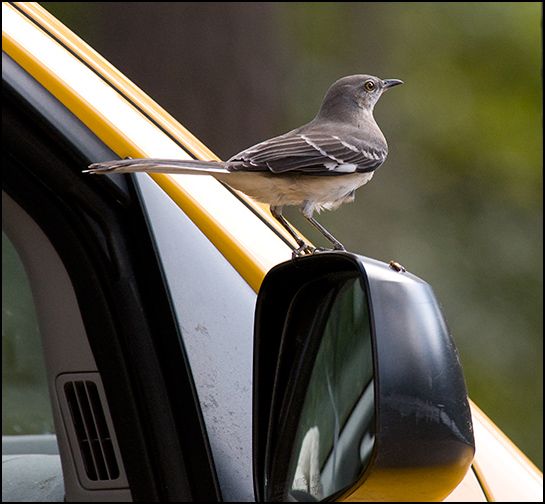 Then drops down to the window...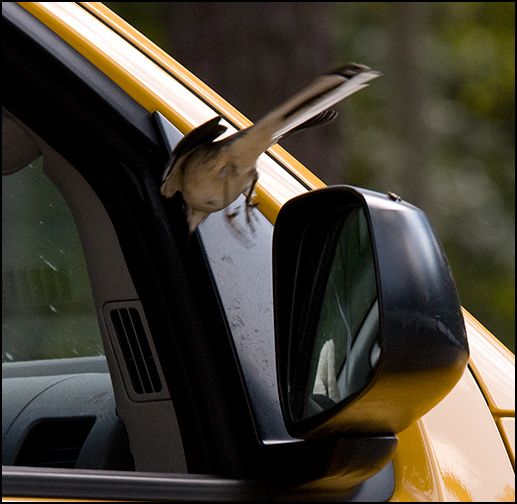 ...and sits there for a moment looking at the bird in the mirror.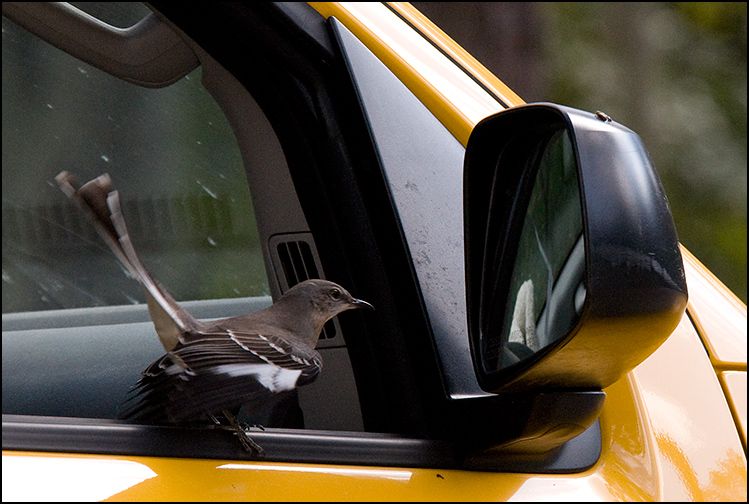 The attack begins.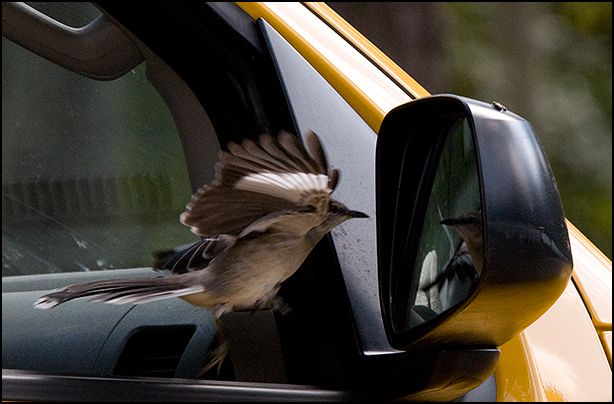 It escalates...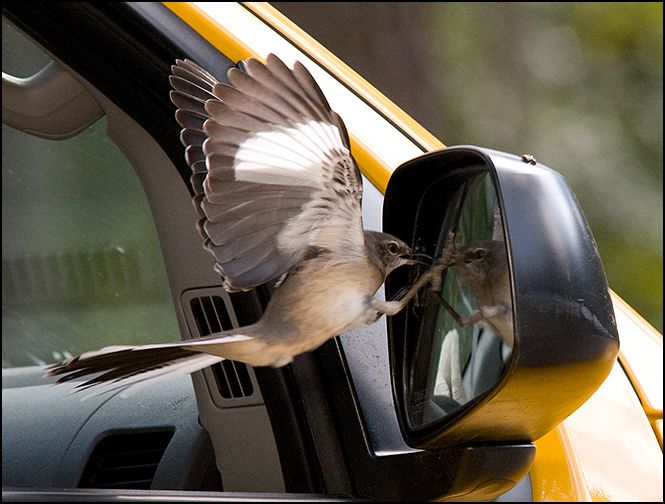 ---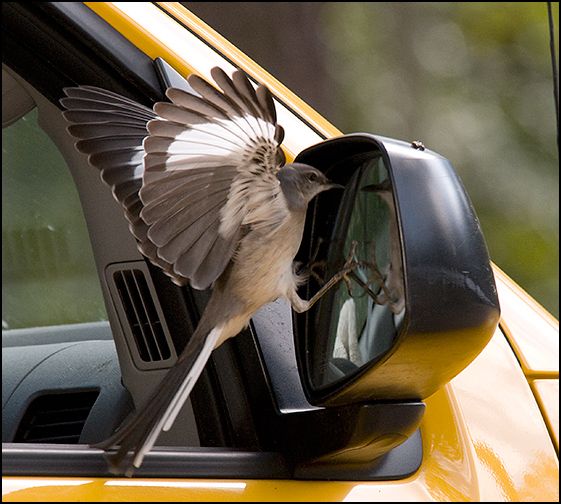 And the bird goes back to the top of the mirror.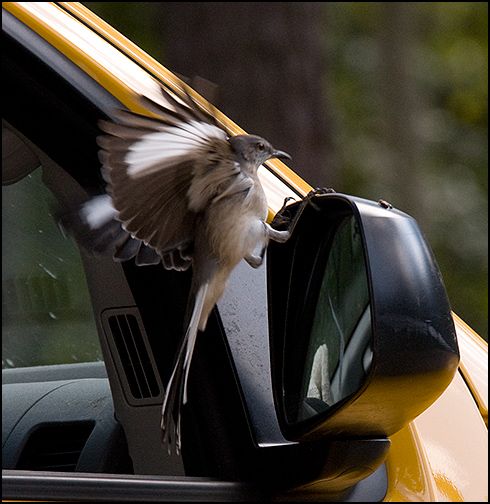 Over and over. I don't remember why it finally left...or maybe I just went for a bike ride and it was gone when I got back.
I had never hiked any of the trails at this park. They are fantastic! Lots and lots of deer tracks, though I never saw any deer (probably too early in the day). The trails are wide, well-maintained, and meander far into the woods.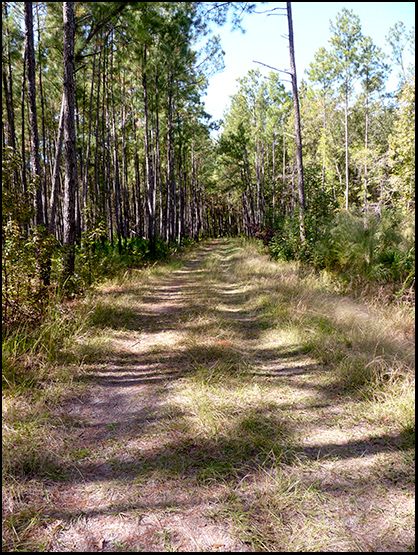 There was a rope maker at the craft shop area. I was the only one wandering the shops and so I got a private lesson on how rope is made, and even got to keep the short length that I twisted myself. It was interesting.
As I have said in other posts about this park, it's a great place to camp!
I'm looking forward to trying another new-to-me place on my next trip.