This was another new park for me. And a very uncrowded one! There is a campground host, and during my three days at the park, there were never more than two other campers besides me. I don't like a crowded park but this was a bit far in the other direction! There are 50 sites in a circle, all of them are pull-throughs. I took site 48, which was across the circle from the host and the one other camper who was there at the time.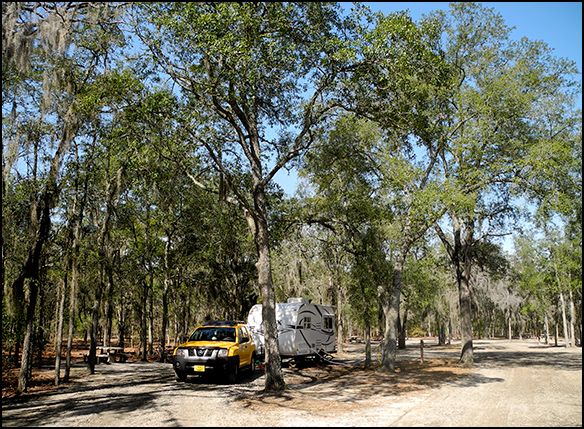 This was the view from my patio: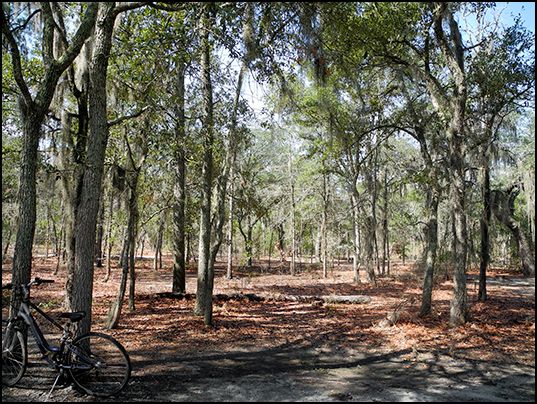 This is looking across the campground. Given that there are no other campers in this section, it's a little hard to tell much about the sites!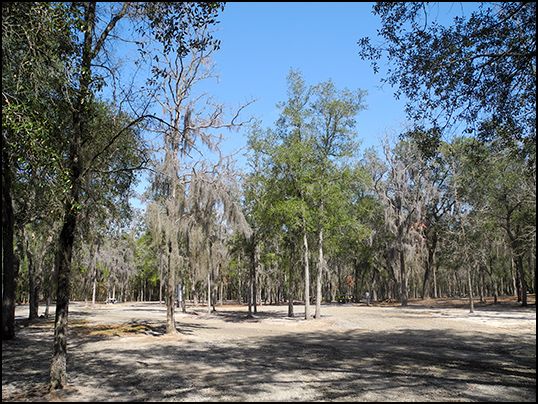 The sites are well-spaced, level, and roomy. The ground is an odd ashy gray dirt, with large gravel mixed in. Be sure to take along something to wipe your feet on, particularly if it rains. The park roads are paved, but the campground is all this ash stuff.
This is a sizable park with a lot of attractions. I was surprised to find a large pool in one of the picnic areas. (Of course it was closed this time of year.)
There are two small ponds side-by-side. One is available for fishing and is very scenic.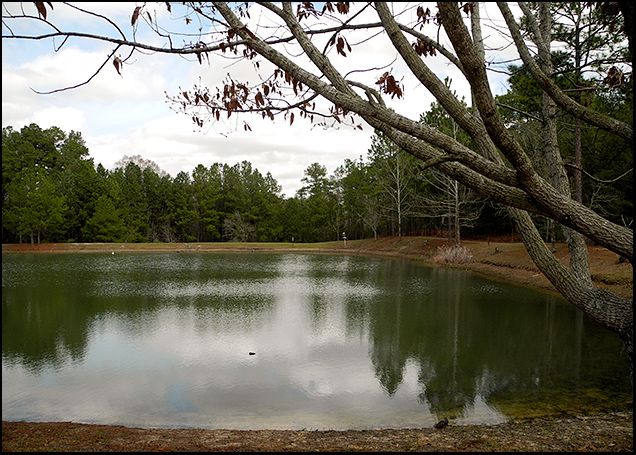 There is a walkway between that pond and the other. Standing on that walkway, I looked across the second pond toward the Heritage Farm exhibit, which contains many farm animals.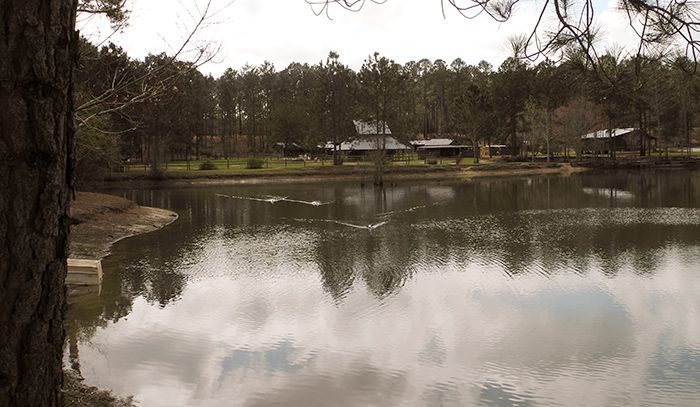 So of course I walked over there and took some pictures.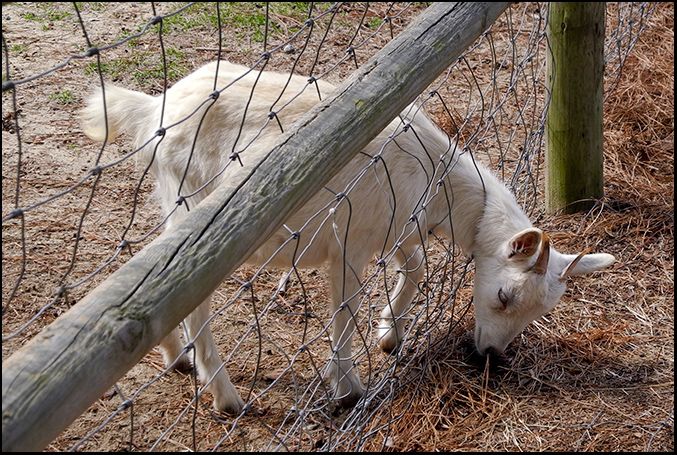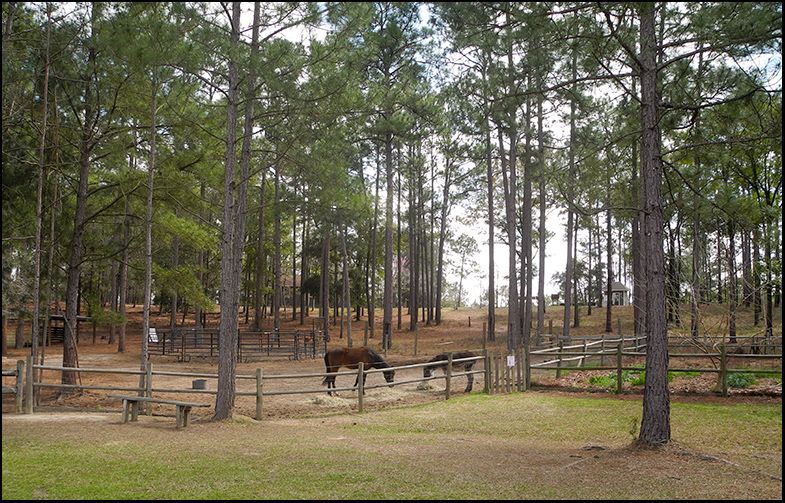 There are several types of ducks. This one was striking, with its green feathers.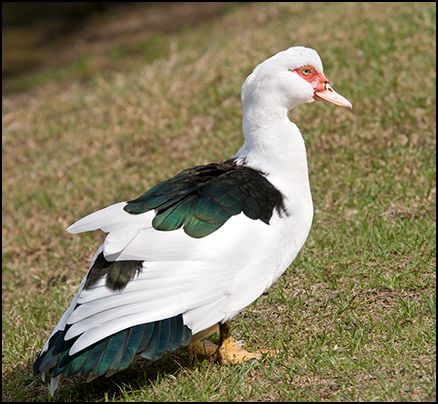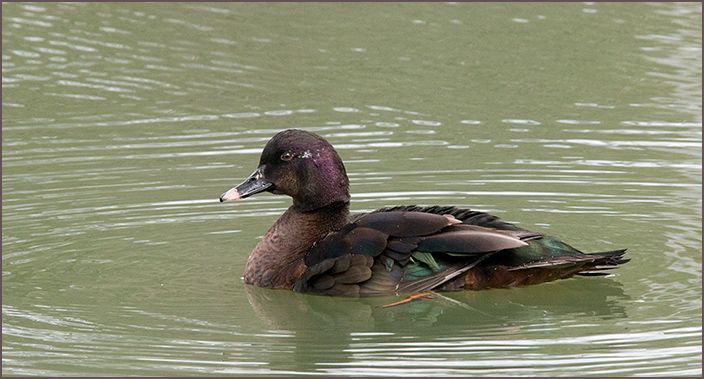 who decided it was bath time!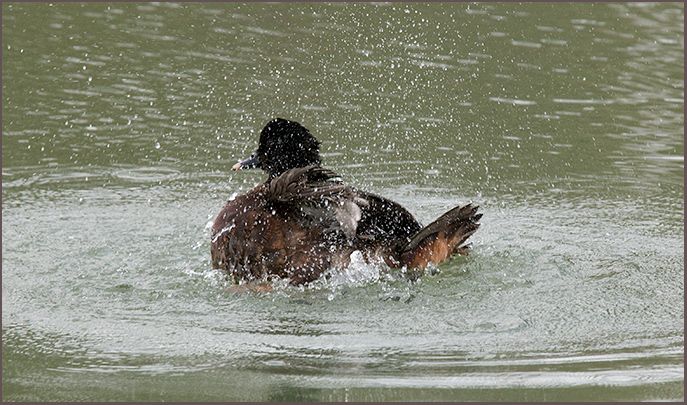 They had lots of hens, several roosters, and of course, a turkey.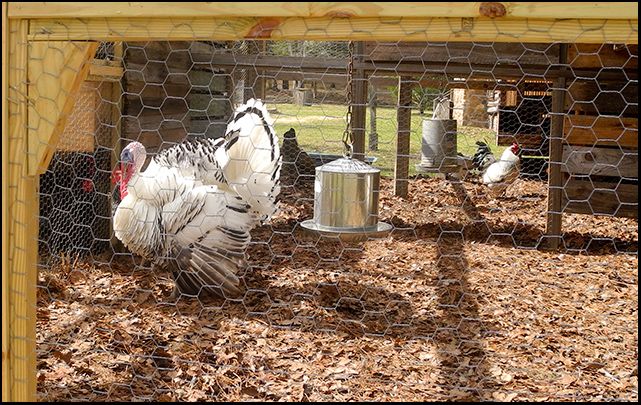 As regular readers of this blog know, I like Canada geese. They appear often here, and I took some photos of the ones at the park. Since one Canada goose pretty much looks like every other, I decided to make this photo look more like a painting, just for variety.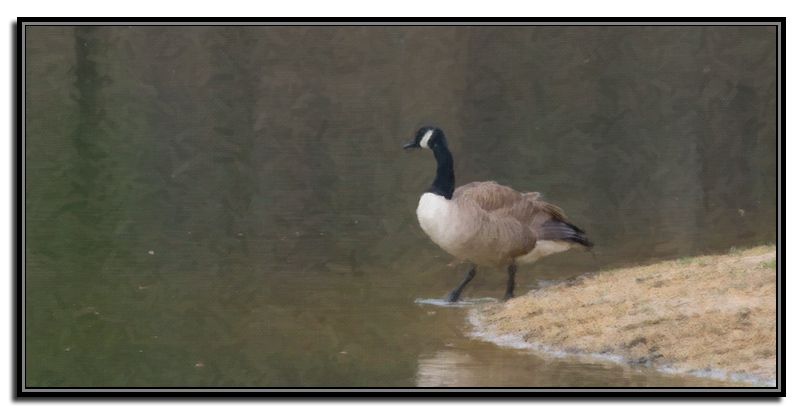 This park is near the town of Douglas, which has a Walmart, grocery store, and several restaurants. The Verizon cell signal was very strong in the campground. There is wifi offered in the office--they have even set up a little desk for you to use. It's a large park that would be good for biking, and they have a lot of nature trails set up.
I commented to the ranger during registration that I would have had trouble wending my way over to them from my house without my GPS, and she was surprised that it worked. She told me that guests using GPS usually end up on the dirt road that runs alongside the park.
When you turn in to the park entrance from the highway, you will naturally steer toward the kiosk ahead and to the left to register. Don't--registration is (at least at this writing) in the "Trading Post" slightly to the right as you drive in. There is no dedicated RV parking in that small lot or elsewhere (that I saw) near the park entrance. Be aware of all this before you head down the narrow park road (one camper got all the way to the campground, at the end of the park road, circled the sites, and then waved me over to ask where they were supposed to pay for camping).
I'm glad I saw this state park, though I doubt I will return. Meanwhile, it seems camping season is wrapping up early this year due to the warm weather that has persisted through our so-called winter. I do want to get in at least one more trip, and I have my eye on another new (to me) campground for next week. We'll see.