I camped in this park a couple of years ago (that post can be found here), and covered the campground and the mounds pretty well in that post.
This time I went with a wonderful group of women campers. We have gone on several camping trips together this season, and at each one we get to know each other better and form strong bonds. We had some new folks at this gathering, which is super--the more the merrier!
One of the reasons we chose this park was because several of us wanted to see Providence Canyon near Lumpkin GA. This is a deep canyon area that is only 70 years old, formed by basically bad farming techniques (regarding water). We all loved it and took many photos of it.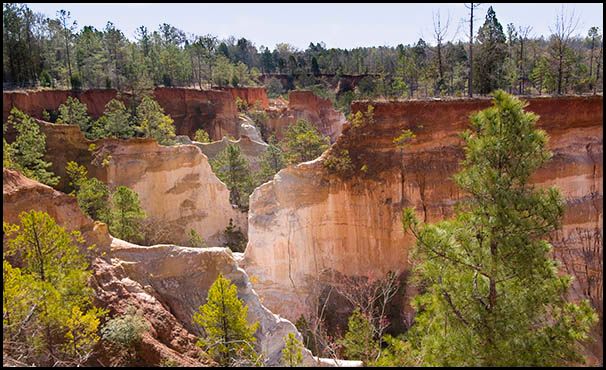 ---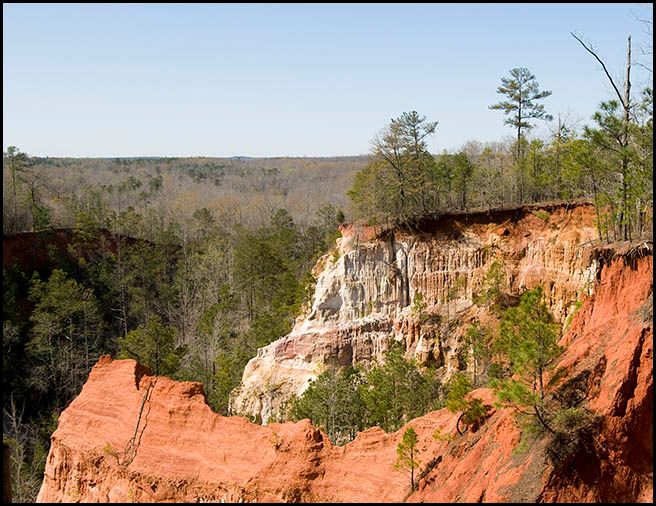 We also enjoyed spending time around the fire ring (which only had fires in it in the evening, though) chatting.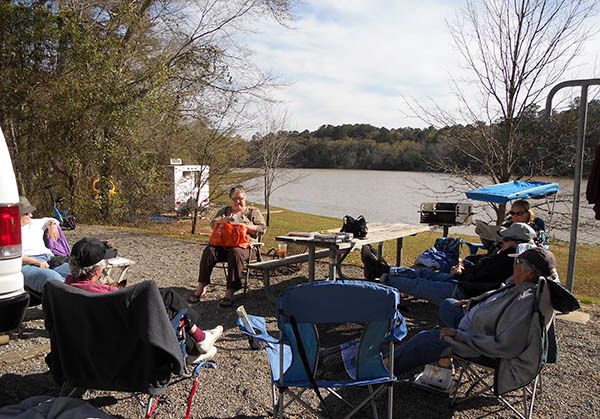 One of the women had just gotten a kayak and so she took hers and I took mine and we went out for a paddle on a windy day (every day was windy). While I was out, I took a photo looking back over the water at the campground.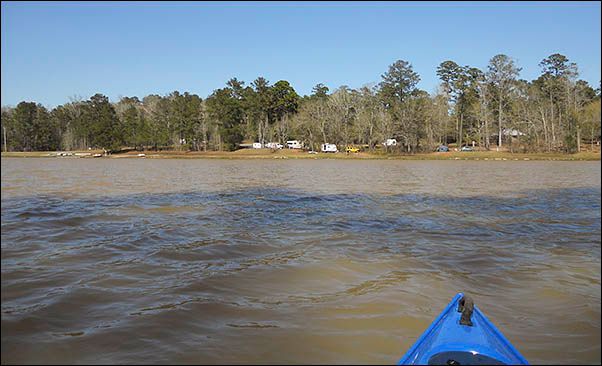 There had been a great deal of rain in the area and so the lake was not the usual pretty blue color, but rather had turned to mud brown. It was still fun paddling, though.
I haven't been posting much in this blog, not because I am not camping but rather because I am camping in spots that have been covered here before. I have two more trips planned and reserved (one new one for this blog), and I think that will do it for camping for this season.