I camp at this park so often that it is a challenge to find a new way to post about my trips that won't just be re-runs of the same story and images. I sometimes skip posting, but that's not as much fun as sharing!
Last time (which was quite recently) we took a broader view than usual and toured around the town. This time I decided to zoom in a bit for some of the photos.
Of course this park is all about the beautiful beach.
The breeze was causing the long grasses to carve out patterns in the sand.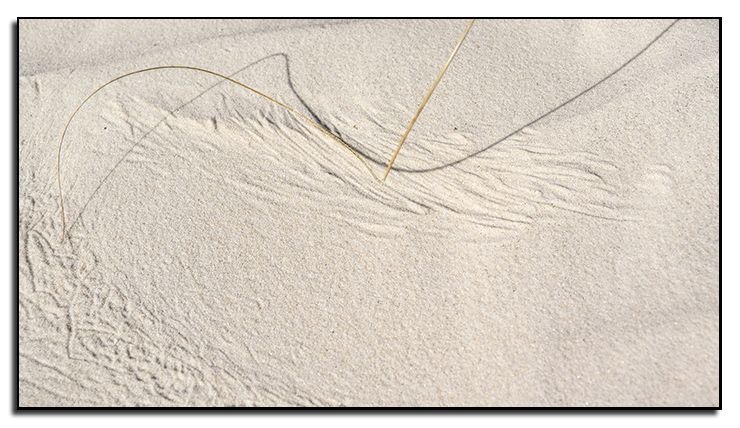 The tide was going out, stranding many jellyfish on the beach.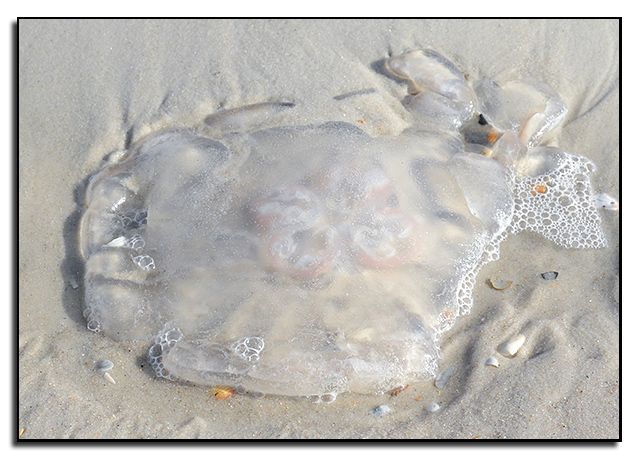 It's so interesting how the ripple pattern on the sand mimics the water so well.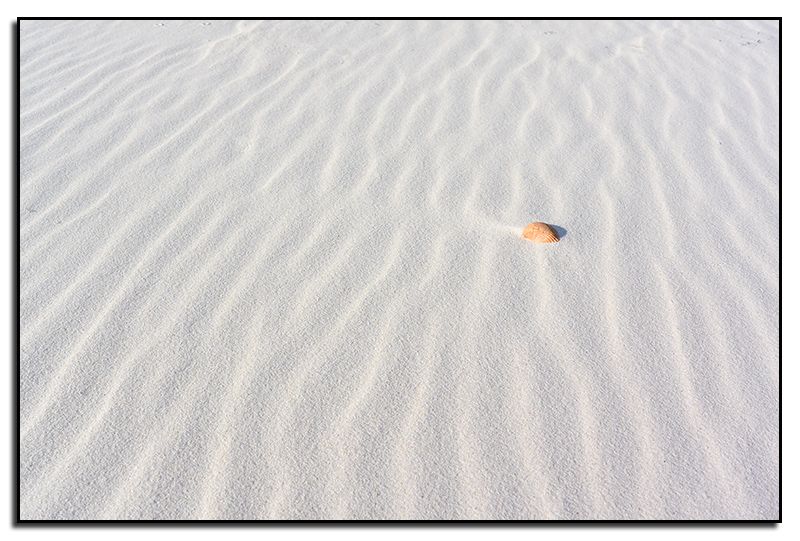 I had clearly missed a lot of crab activity here!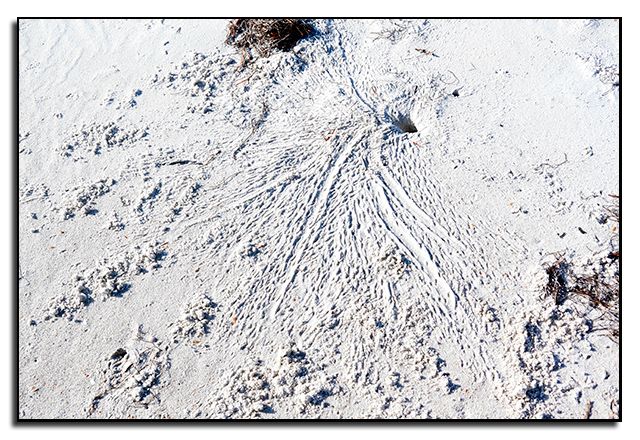 A little farther along, I didn't see this guy half in and half out of his hole until I nearly stepped on him! He was a medium size crab, maybe 4" across.
I took several photos from several angles while he was motionless. I actually asked him if he was dead. No response, though that seemed like it would be an odd place to shed the mortal coil. I said okay, well, thanks for the pictures, and got up from my crouched position to leave. As soon as I did that, he sprang to life, ready to defend his little home.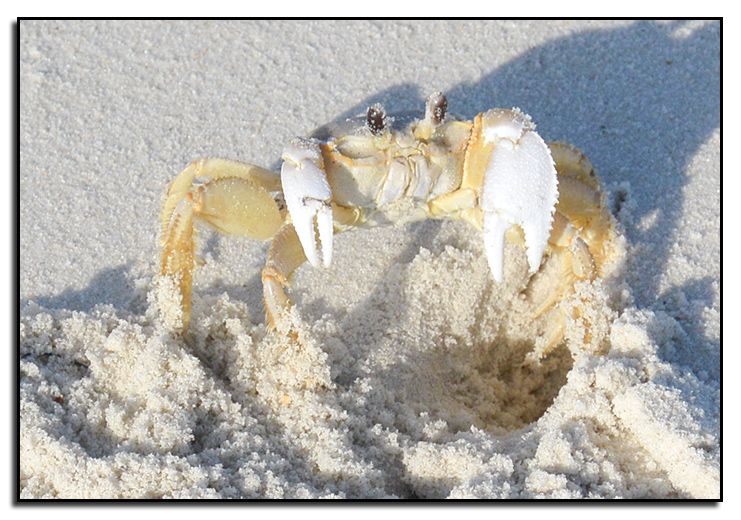 Later, I wandered down to the bay. Someone had set this on the picnic table--lots of oyster shells attached to something. If I were creative, I would make a lamp base or something out of this...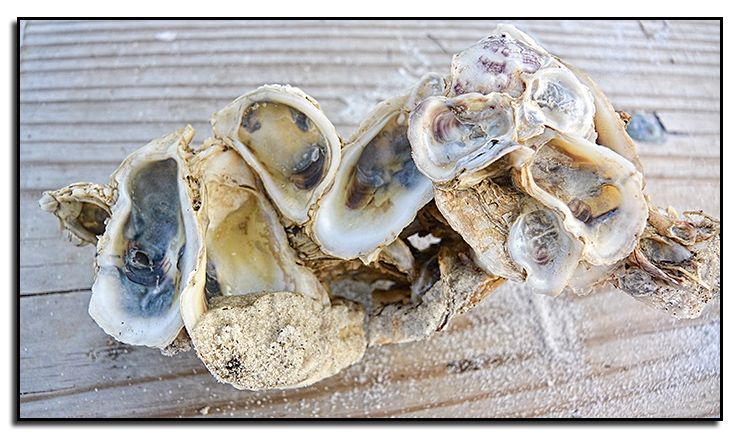 The next day I went for a hike on the trail that goes inland a bit, and through wetlands. There were several pine-y type trees, with needles extending out from a center area. Those look almost like little closed pinecones in there.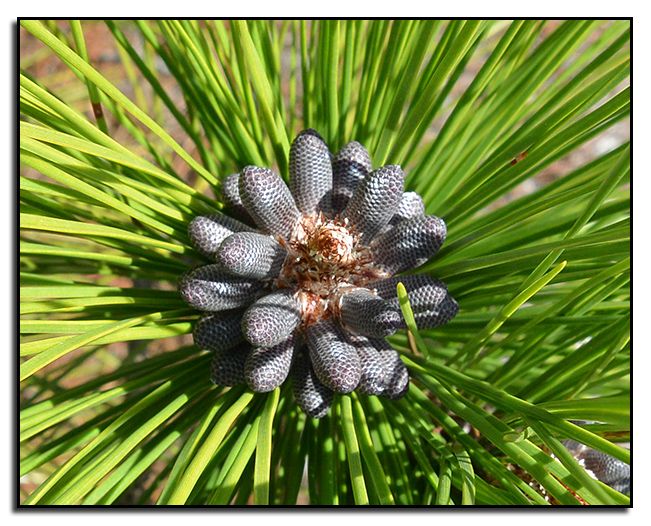 And hey Sharon! Look! Another one! There were several of these, many of them with large caps, growing out of the sand on the trail, similar to those at St. Joe except these had brown caps.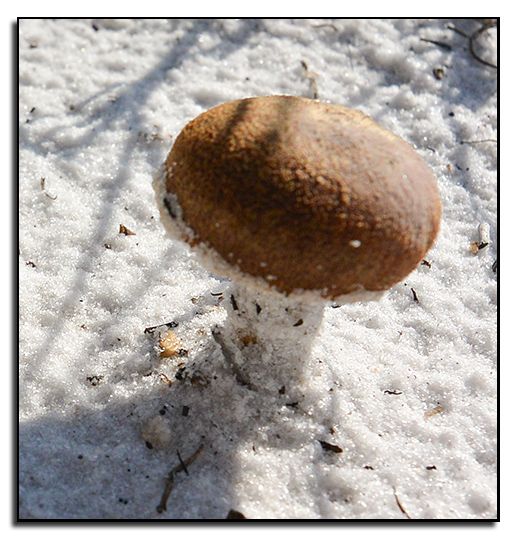 I had not planned to take any long scenic photos for this post, but that great blue heron was on the beach every time I went for a walk. I decided to process this photo a little differently, just for variety...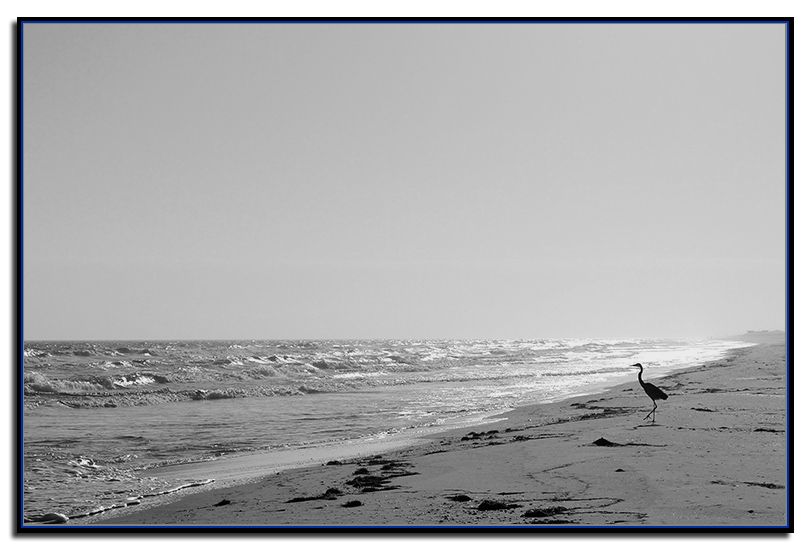 When I was down by the bay late one afternoon, it was so calm and peaceful, I decided to get a short video of it, another way to make this post different from others.
In contrast, this was the Gulf the next day. (Quite a wind so the sound is terrible....)
Even though I had made these reservations about 10 days earlier, my usual jinx of having it be pouring rain while I am trying to hitch up and do everything else involved with leaving was clearly firmly in place. But this time I was ready for it! When I saw that rain coming, I just reserved for an extra night. And so for the first time for a long time, I was hitching up and leaving in sunshine, after an extra day at the beach! Win-win!
I hope everyone enjoyed the holidays. Let's all have a great 2014!